I am all about shock factor. If you remember, I wore vintage Versace to prom, bleached my hair nearly white for approximately six months, and sometimes wear swimsuits in place of bras. Am I "weird"? Probably. But I love being unusual; pushing against social norms and expected standards of beauty makes people uncomfortable. Being uncomfortable leads to asking questions, wanting to learn more, agreeing and disagreeing -- all actions that make us human and lead to character growth.
For some, getting dressed in the morning is a dull, menial task that stands between breakfast and walking out the door. For me, however, picking out my ensemble is the highlight of my day; my clothes help decide what aspect of my layered personality I want to showcase. But while I do love to astound, I am not one to ostentatiously accessorize. Black heeled booties are my go-to choice of footwear and I prefer interesting simple jewelry over heavy statement pieces. (You can't go wrong with basic chains and masculine watches.) My wild ensembles, replete with feathered mini-skirts and leather neoprene shirt-dresses, shine their brightest when they're not competing with the smaller aspects of my outfit.
That being said, my bedside table is overflowing with delicate silver necklaces and cubic zirconium earrings, pieces that I swore I would "wear everyday and never take off" upon purchasing. Unsurprisingly, my ears are usually bare and my neck left untouched -- there is only one accessory I never leave home without.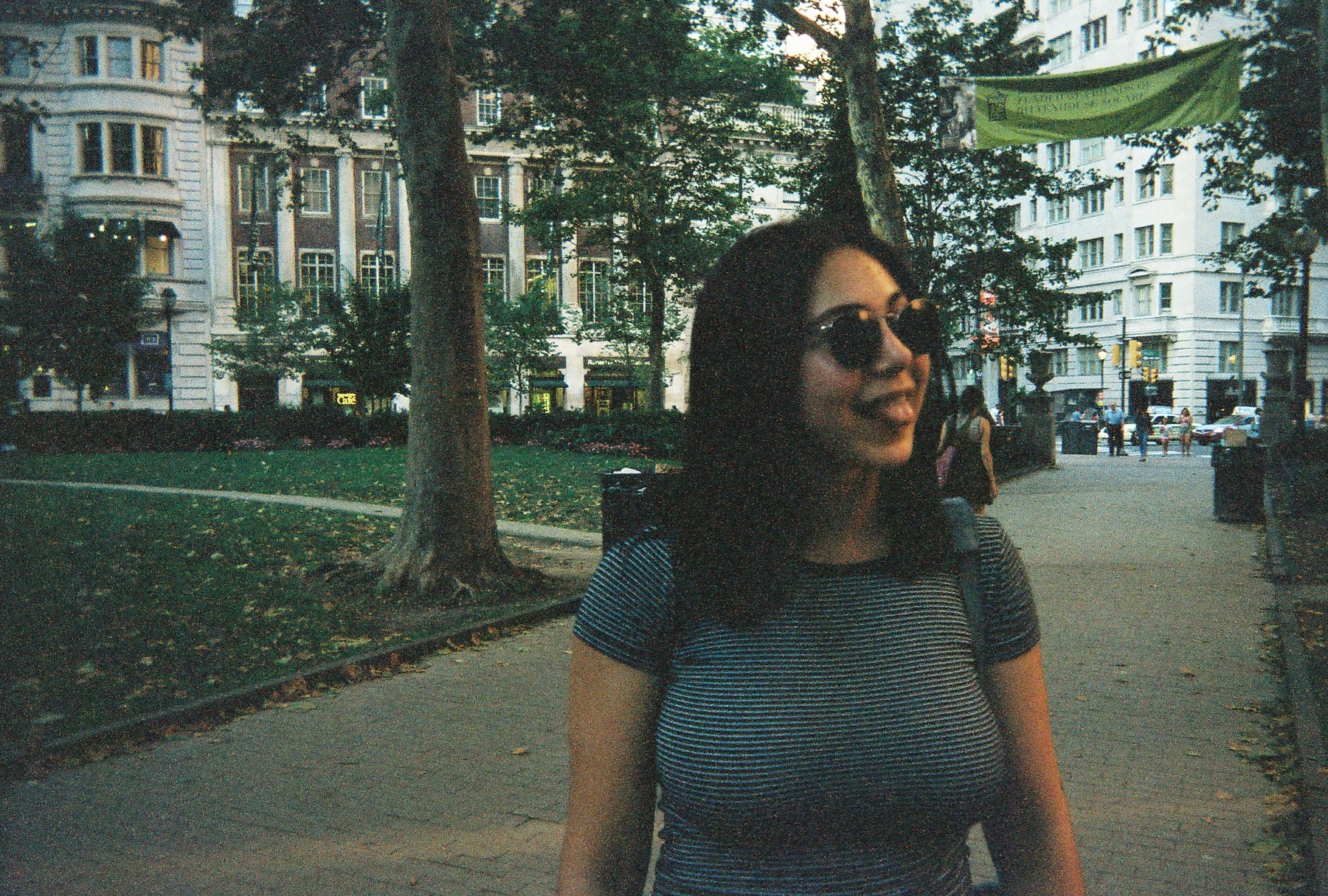 I am obsessed with sunglasses, and not solely because I am a serial squinter in sunlight. They're not as permanent to an ensemble as, say, shoes or underwear since (unless you're one of those douche-bags everyone hates) the sunglasses return to the top of your head or your neckline or your purse once you enter the warm indoors. They emit the essence of unattainable coolness, amping up even the most basic jeans and sweaters to "Who is that girl?" status. They protect your eyes from the sun, allow you to stare at that hottie across the park, and avoid the creepy stare of the jittery man in the corner. Sunglasses are a wardrobe staple.
Every day I wear a different pair; when I feel badass on Thursday afternoons, my Chanel aviators exert their commanding power, and when exhaustion hits Sunday morning, my coveted vintage Giorgio Armani shades shield my under-eye bags. I can find a perfect pair for under ten dollars, or empty my wallet on an investment pair of statement shades -- no matter the financial route you take, it is essential that you try on different pairs to find the best fit for your face shape. Test out what feels most comfortable. Personally, I despise the feeling of the lower rims pressing against my chipmunk cheeks when I smile, and since I have such a round face, I tend to select sunglasses that balance out my proportions. Round shades look best, I believe, but I am growing fond of aviators and other eccentric styles.
It helps having had a father who was even more of a shopaholic than I am, as my collection nearly doubled when I stumbled upon his sunglass stash, a broad selection ranging from Oliver Peoples to Oakley. His face was just as round as mine, and we shared that love of shocking those around us. Nowadays when I leave the house, forgoing earrings and necklaces and rings galore, I shield my eyes from the sun with a pair of his shades, knowing that my dad is protecting me from all the UVA rays that come my way.