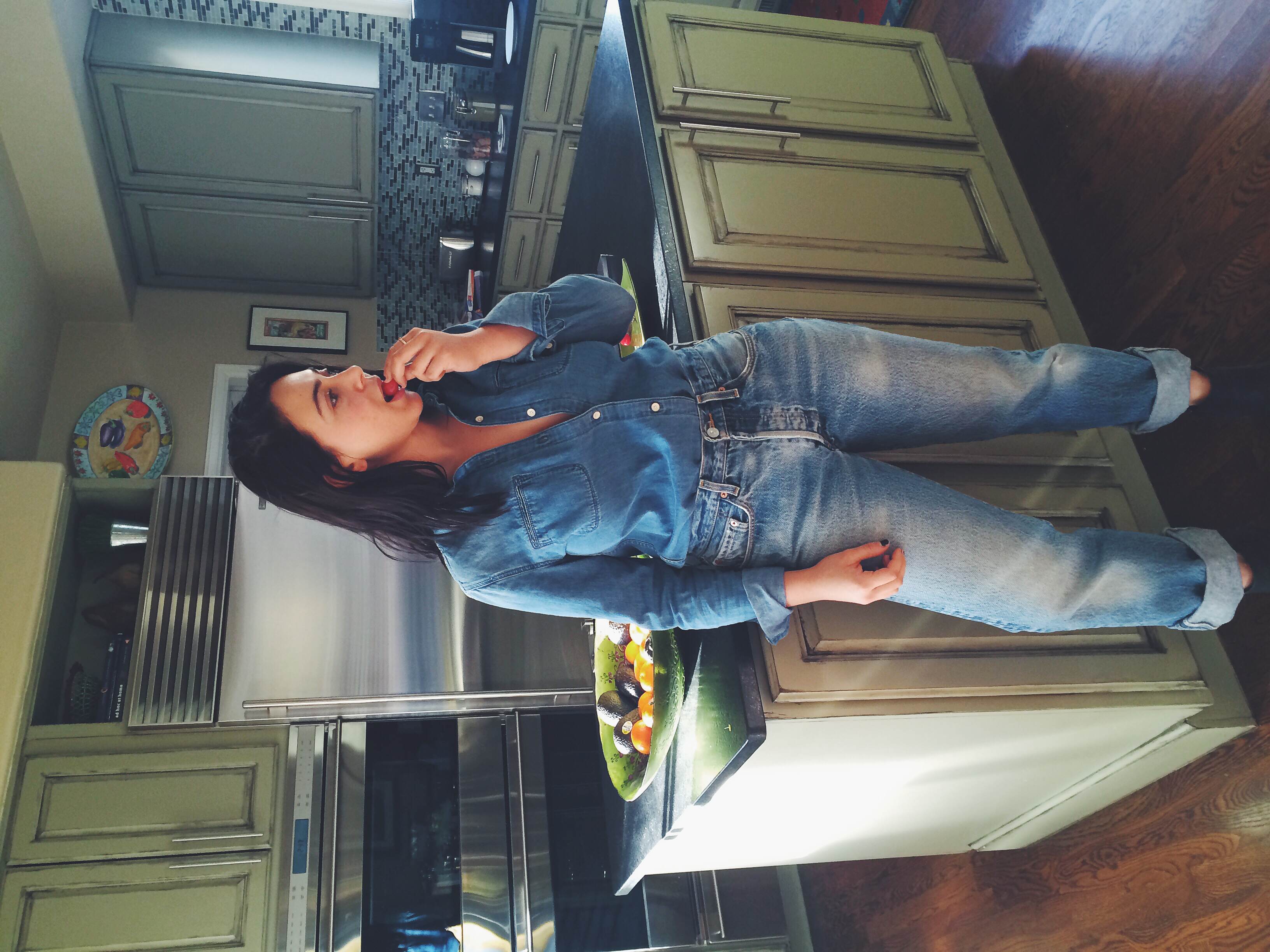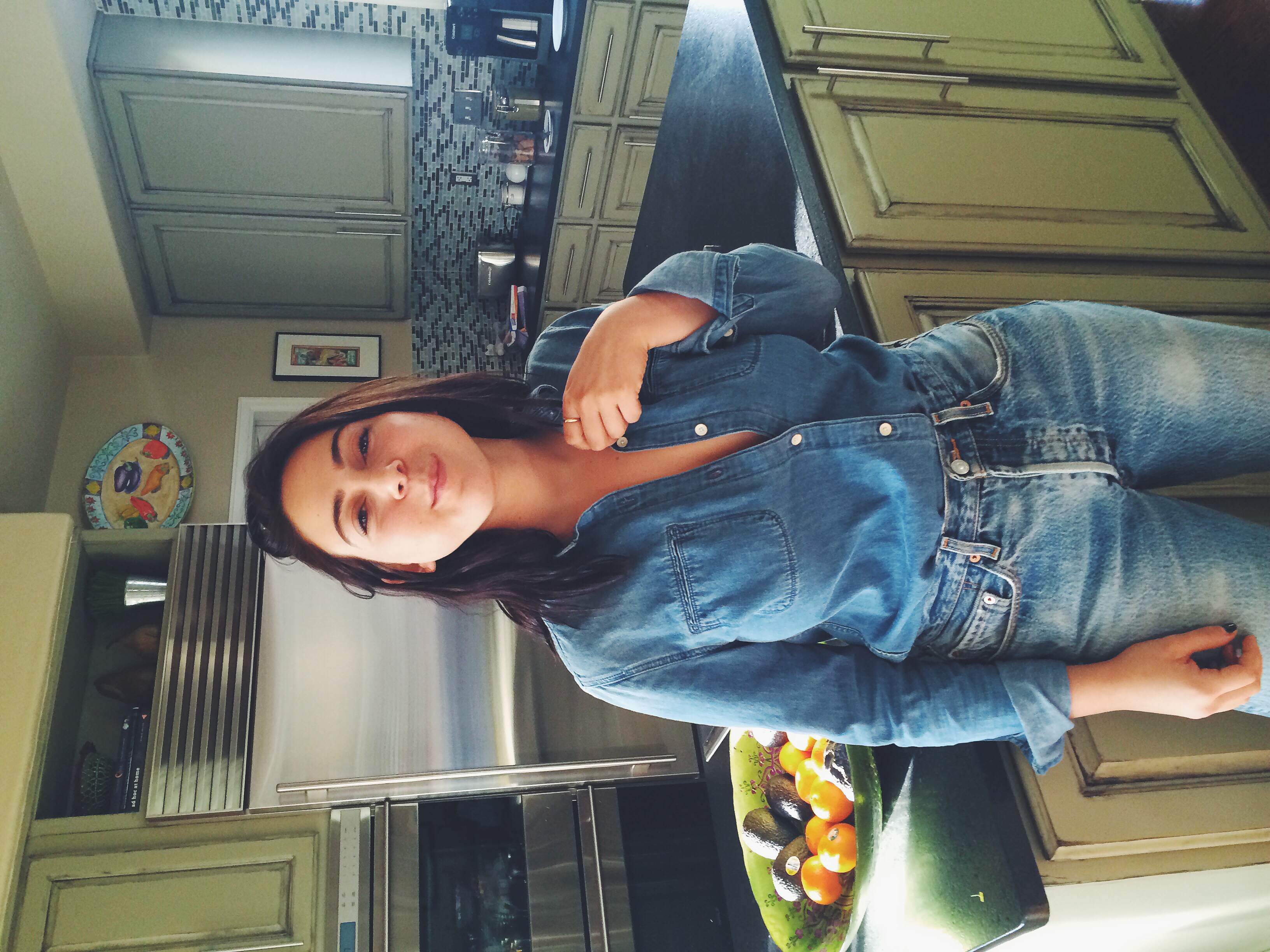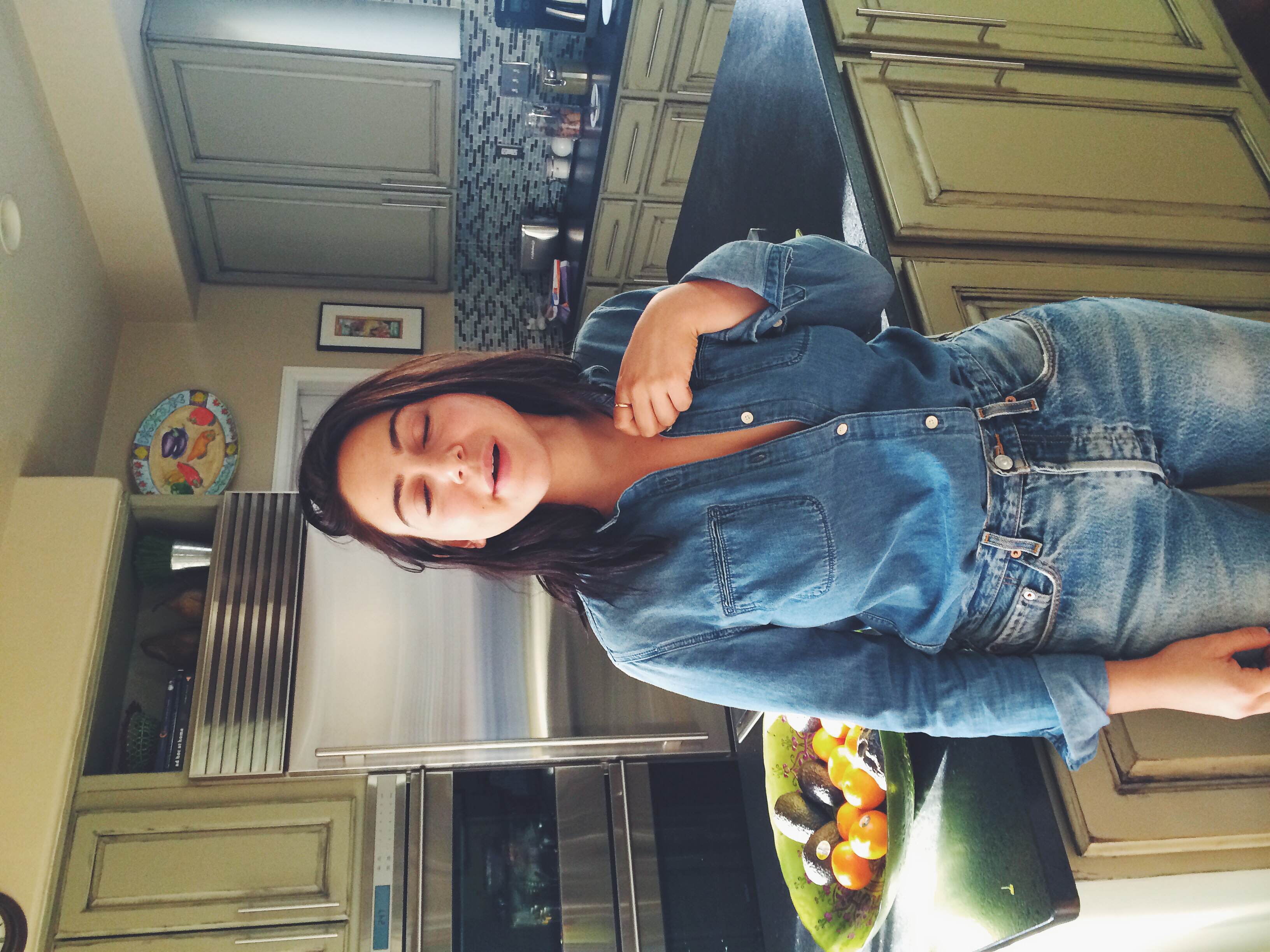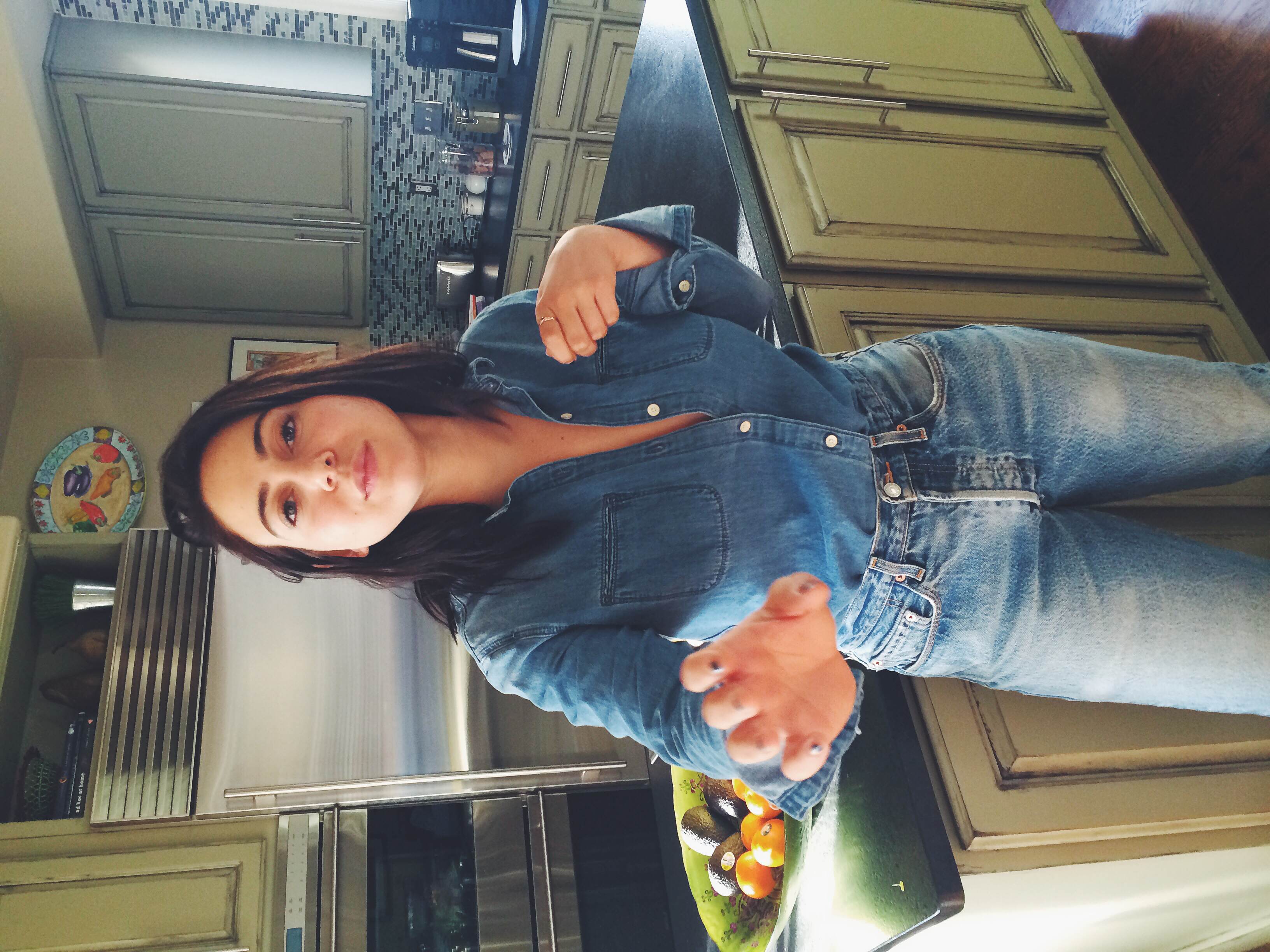 Confused? Allow me to explain. A Canadian Tuxedo is a head-to-toe denim outfit, otherwise known as a "joutfit" and better explained in one Urban Dictionary definition as "wearing denim on denim, bitches." This ensemble is obviously not a tuxedo, and although I am unaware of its origins, I am too busy studying for finals to research whether the term (and the outfit) was actually created in Canada. However, I am not too preoccupied to rock a Canadian Tuxedo of my own. Behold! My second #OOTD post featuring my body... clad in jeans on jean.
Popular belief claims Canadian Tuxedos to be grotesquely unfashionable. Styled correctly, the result is quite the opposite. I chose to team my new vintage Levi's 501s with a perfectly-cut J. Crew shirt (THANK YOU, JENNA LYONS!), a leather jacket, and heeled Cole Haan booties. The trick to mastering a chic Canadian Tuxedo without treading into "Dad" territory is to wear denim pieces of different washes and fits; notice how my pants are lighter in color, distressed, and baggy while my shirt is dark azure and of a streamlined fit. Both my leather jacket (not pictured) and booties are of the same material and color, which cements the look as tasteful rather than tacky.
The slideshow below highlights an array of Pull This Off-approved Canadian Tuxedos, and the slideshow above illustrates my take on the infamous look in a series of candid photos shot by my loyal photographer, my mother. (I was hungry, so yes, I was eating tomatoes in my kitchen.) If you discover the origins of the Canadian Tuxedo, or even dare to try the look out for yourself, please share your findings with me in the comments section below. I am looking for the Justin to my Britney.