Extreme weather is controlling the nation: Damaging droughts are draining California and sunny skies are swarming New York, yet rude rain is roaming Colorado. Summer is on the horizon, but billowing, black clouds are blocking my view of the promising days ahead.
Colorado weather is notorious for its unreliability. A few weekends ago, a surprise snowstorm blanketed Denver in a thick layer of white crystals; two days later, however, seventy-degree heat erased all evidence of winter's momentary visit. Nowadays, my hometown has been trapped in a perpetual gloom. When mornings are chilly, afternoons are warm, and nights are seemingly freezing, it can be daunting to know how to dress. What does one wear when battling the elements? Unfussy layers and durable footwear are fundamental in preparing for weird weather.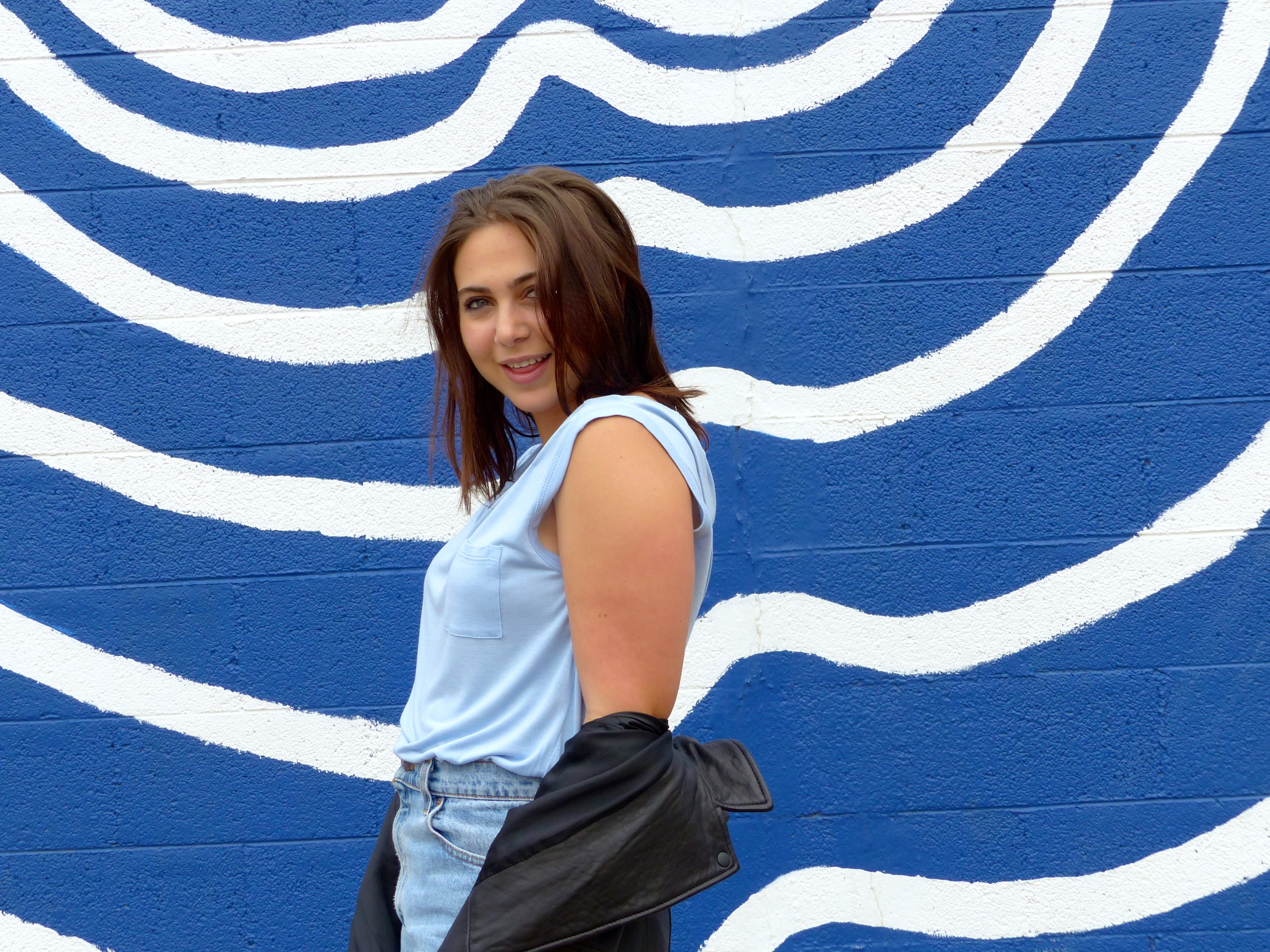 Basic pieces create beautiful outfits. While waging a sartorial war against Mother Nature's annoying mannerisms, I find it easiest to rely on my favorite materials: denim, cotton, and leather. I teamed vintage Levi's cutoff shorts with a super-soft T by Alexander Wang shirt, my trusty Truth and Pride leather jacket, fantastic Doc Martens boots, and two of my favorite necklaces. Such an outfit guided me through a brief period of sixty-five degree sun, a bout of drizzling rain, and an extensive era of whipping wind - all in a matter of hours.
Jean shorts are timeless and versatile, a relic of quintessential American style. (When bare legs seems too risky, jean pants of any fit are an encouraged substitution.) Paired with a relaxed, draping tee, the ensemble achieves that relished "trying-without-looking-like-I'm-trying" appeal.
Regardless, the bare bones of the jeans/shirt combo does not achieve the intended goal of enabling comfort in most instances of weather. A leather jacket, along with heavy-duty boots in the same color, not only adds toughness but also warmth and protection. Adding layers and workwear staples cements the outfit as seasonally-approprate and endearing and, accented with two necklaces, it is ready to battle sunshine and raindrops.
After all, Mother Nature can't compete with chic style, and rain only puts a damper on a good hair day.
Molly Mintz photographed by Ralsey Miller.
Thoughts?